Lockout Service
Arlington, VA – Locksmith Service Arlington VA
How do lockouts happen?
Lockouts generally happen when your attention is divided. Although most of the lockouts are unpredictable, we can still pin point a few definite reasons for lockouts:
H uman error:

Human errors are a possibility even when we are in our most vigilant state. A lapse in concentration is a part of human nature and it can never be ruled out. This lack of concentration can sometimes even lead to lockouts. Generally, we forget where we kept our key or forget the combination on a digital lock or simply walk too far away from our car door without realizing that it has closed behind us.

Failure of components

Human errors aside, lockouts can also happen due to a failure of the lock or the key. Keys breaking into the lock is one of the most common reasons. Apart from that, locks may become dysfunctional without notice or any reason and there is not much you can do to avoid such things. While you can get the locks at your property regularly checked just to be sure but despite that component failure can still happen without any rhyme or reason.
Why do you need a lockout service?
The need to hire a lockout service in some cases can be unavoidable. The possibility of locking yourself on a deserted road at midnight on an unknown location may sound like a distant possibility but it is a possibility nonetheless. In such a situation, it is important to ensure your safety and you will definitely not feel safe all night at the side of the road. That is why hiring a lockout service is important. And not just any service, you need a reliable service like Locksmith Service Arlington VA that works 365 days a year and will reach your location at any time, no matter where you are in
Why choose Locksmith Service Arlington VA?
Because we understand the consequences of a lockout, we've been the trusted lockout service of the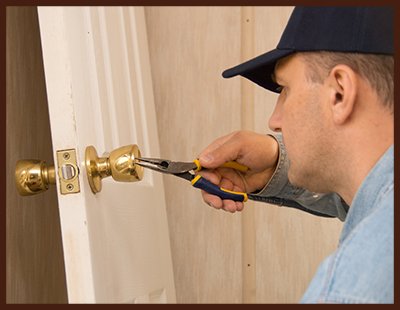 Arlington, VA community till date. Here's why:
We don't make our customers wait for hours
We send qualified locksmiths who know how to handle lockouts
We have a wide network of mobile locksmith vans
We charge affordable prices for lockout services
Our team has solved many lockout cases over the years without failing
Our services are available 24/7
For prompt lockout services , call us on 703-995-0800.